Joshua is a child genius from Tottenham, England. Although he is now 15-years-old when he was only six he was admitted to the specialist program created by Oxford for gifted children between the ages of eight and 18.
Despite the fact that he was two years too young, his father Knox Daniel wrote to the university in the hopes of gaining admission for his son. And luckily enough, they accepted Little Joshua making him their youngest student ever admitted.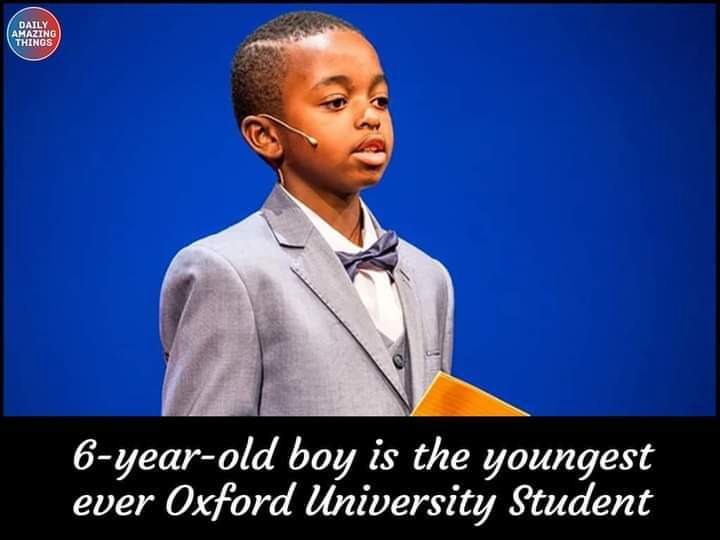 Joshua Beckford has high functioning autism and has demonstrated superior intelligence and an ability to learn from the time he was only a 10-months-old baby, his father noticed that he could identify numbers and letters on a keyboard and commit them to memory.
He could also read phonetics at the age of three, and to mention the fact that he taught himself fluent Japanese and knew how to type all before he was able to write.
So it is not surprising that Knox was able to enrol his son into a program like Oxford's, which could challenge and stimulate young Joshua's mind.