There is a saying that if you can survive in Nigeria, then you can survive anywhere in the world. This is no joke, as it's not easy to be a Nigerian, especially as a student. As a student, one has to be extra serious to succeed.
Recently, an IMSU (Imo State University) student who finished his final year exams began trending online. This was because of what he printed on the T-shirt he wore on the day of his last exam. The picture was reposted by @Naija_PR on their verified Twitter handle.

The young who is simply identified as nd_pogba on his social media handle, wrote on his T-shirt saying, "If I do masters make I bend". This simply translates to him swearing that he would never attempt to obtain a master's degree.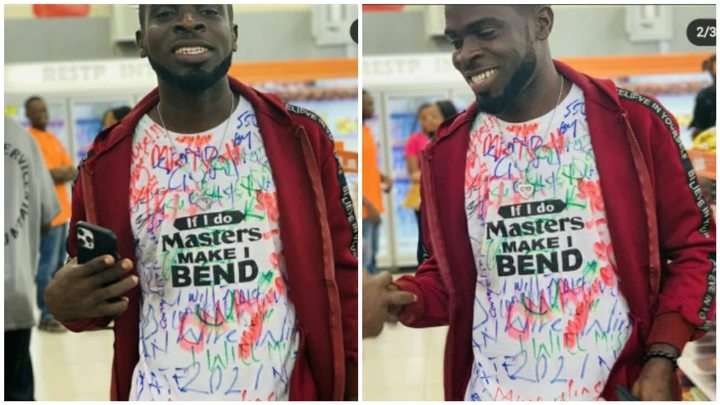 See Reactions On Twitter.
A lot of people reacted to the post, most of them shared their experiences in Nigerian Universities. Some told him that his own case of 5 years was nothing compared to the ones they had seen.